Meet The Creator of Patent Rebel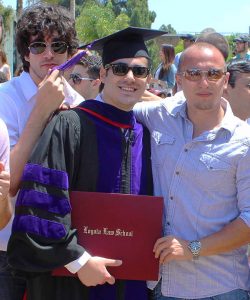 My name is Noah Adam and I love everything about patents and patent law.
During my law school years, I studied intellectual property law and took courses in patent law, trademark law, and copyright law. I graduated from Loyola Marymount Law School and obtained my JD Degree in Law in 2014.
At Patent Rebel, our aim is to provide you with as much quality patent content as humanly possible. In the short amount of time that we've worked on our blog, we've published many helpful blog posts surrounding commonly asked patent questions. We know you have questions, so we want to provide you with the best possible answers.
I want this blog to be a place where we share our ideas on U.S Patent Law, as well as international patent law. I want to hear what you think about our patent law blog posts, so feel free to leave any constructive feedback or criticism that you may have on any of our blog posts. If we made a mistake, we want to know we made it, so feel free to share your comments.
We share the information that beginners need to know when patenting their inventions or dealing with the USPTO. So, if you're an inventor or someone who is just interested in patent law, feel free to browse our articles, hopefully, they have the answers that you're looking for.
You can contact me by sending an email here.